Please note that one benefit of 49 Writers membership is discounted pricing for our classes. If you're unsure about your membership status or have payment questions, inquire by email (info@49Writers.org) or phone. When registering for classes, select your appropriate status — member or nonmember — from the dropdown menu for the class(es) you choose and then click "Pay Now". Please note that we now extend discounted member rates to currently enrolled full-time students. Separate registration payments are required for each class, and to purchase or renew your membership. You do not need a PayPal account to register for 49 Writers classes, though we use the secure PayPal platform. If you would like to make a payment without logging into PayPal, simply click "Pay with a debit or credit card" below the PayPal login box on the right side of the payment page.  
JUNEAU | Confronting the Sonnet | Poetry
Joan Naviyuk Kane
Saturday, September 30, 2017 / 3 hours / 1-4 PM
Members or currently enrolled students: $40 | Nonmembers: $50 | Cap: 12
All experience levels
Location: APK Building classroom, 395 Whittier Street, Juneau, AK
This workshop, open to writers of all levels, will discuss American (and Alaskan) departures from conventional sonnet forms, with particular emphases on finding the patterns in form, refrain, and variation. Participants will sight-read and discuss poems in this generative workshop, and will leave with ideas about how and when to remake the sonnet and revise their own work with this poetic form in mind.
Instructor bio: Joan Naviyuk Kane is the author of The Cormorant Hunter's Wife, Hyperboreal, The Straits, and Milk Black Carbon for which she has received a Whiting Writers Award, the Donald Hall Prize, an American Book Award, and fellowships from the Rasmuson Foundation, Native Arts and Culture Foundation, and the Aninstantia Foundation. She is Inupiaq with family from King Island and Mary's Igloo and teaches in the low-residency graduate program in creative writing at the Institute of American Indian Arts.
Scroll down for details on Joan's four-week workshop in Anchorage…
JUNEAU and ANCHORAGE | Fear & Loathing in Writing: How to Write Using Your Primal Emotions as Inspiration | Multi-genre
Don Rearden
Juneau: Saturday, September 30, 2017 / 2 hours / 10 AM – Noon
Anchorage: Saturday, December 9, 2017 / 2 hours / 2-4 PM SOLD OUT & WAITLISTING
Members or currently enrolled students: $35 | Nonmembers: $45 | Cap: 12
All experience levels
JNU Location: APK Building classroom, 395 Whittier Street, Juneau, AK
ANC Location: Alaska Humanities Forum, 161 E 1st Ave, Door 15, Anchorage, AK 99501
Prepare to get your blood pressure up and palms sweating in this two hour creative writing workshop designed to get you all worked up. Learn how to tap into your primal emotions and turn that raw energy into something productive and powerful in your creative writing. Author Don Rearden will reveal an innovative way to transform your own anger, fear, sadness, happiness, and other feelings into something useful for your poetry, fiction, or memoir. Bring a laptop or notebook and come ready to write.
Instructor bio: Don Rearden spent most of his childhood on the tundra of Southwestern Alaska. A professor at the University of Alaska Anchorage, he is the author of the 2013 Washington Post notable novel The Raven's Gift, a screenwriter, and co-author of the recently released memoir Never Quit. He lives in an undisclosed location somewhere on a mountain outside of Anchorage.
FAIRBANKS and ANCHORAGE | Science Writing for General Audiences | multi-genre
Nancy Lord
Fairbanks: Saturday, October 28, 2017, 1-4 pm | three hours
Anchorage: Sunday, October 29, 2017, 2-5 pm | three hours (SOLD OUT – email info@49Writers.org to waitlist)
Members or currently enrolled students: $45 | Nonmembers: $55 | Cap: 12
All experience levels
FAI Location: The Bear Gallery, third floor in the Alaska Centennial Center for the Arts in Pioneer Park at 2300 Airport Road
ANC Location: Alaska Humanities Forum, 161 E 1st Ave, Door 15, Anchorage, AK 99501
The gap between the public's interest in science (large) and its understanding of it (smaller) has many causes, but writers can help by bringing science-based stories to life through effective storytelling. In this three-hour workshop, we'll examine some examples of narrative science writing (in nonfiction, fiction, and poetry) and will use them as models for writing exercises emphasizing characterization, scene-building, and metaphors and analogies. This class invites writers of any level, with or without science backgrounds.
Instructor bio: Nancy, who makes her home in Homer, Alaska, is passionate about place, history, and the natural environment. From her many years of commercial salmon fishing and, later, work as a naturalist and historian on adventure cruise ships, she's explored in both fiction and nonfiction the myths and realities of life in the north. Among her published books are three collections of short stories and five works of literary nonfiction, including the memoir Fishcamp, the cautionary Beluga Days, and the front-lines story of climate change, Early Warming. She most recently (2016) edited the anthology Made of Salmon: Alaska Stories From The Salmon Project. Her first novel, pH, was just released by Graphic Arts/Alaska Northwest Books. Nancy was honored as Alaska Writer Laureate for 2008-10, a term during which she traveled throughout the state to promote Alaska writers, writing, and libraries. Nancy is originally from New Hampshire and holds degrees from Hampshire College (BA in liberal arts) and Vermont College of Fine Arts (MFA in fiction writing.) She teaches at the Kachemak Bay Campus of the University of Alaska, in the low-residency MFA program at the University of Alaska Anchorage, and in the on-line Johns Hopkins University graduate science writing program. She's also part of the core faculty at the annual Kachemak Bay Writers' Conference. Her awards include fellowships from the Alaska State Council on the Arts and the Rasmuson Foundation, a Pushcart Prize, and a number of artist residencies. Her work has appeared in many magazines, journals, and anthologies, including Best Spiritual Writing. Nancy is also actively engaged in conservation and community-building causes. She recently completed ten years as a trustee of the Alaska Conservation Foundation and, before that, she chaired Homer's successful New Library campaign.
Note: Nancy is also presenting in our Reading & Craft Talk Series, Wednesday, Oct 25, 2017, at 7 pm in Anchorage, Indigo Tea Lounge, free.
ANCHORAGE | I'm Just Being Myselfie: How Young Narrators Come Alive on the Page (Without Coming Off Like Posers) | fiction
Meagan Macvie
Saturday, December 16, 2017, 3-5 pm | two hours
plus don't miss Meagan's separate Reading & Craft Talk Series event the same night at 7 pm at Indigo Tea Lounge. Students from the class will be invited to share short pieces of writing, too.  These Anchorage appearances are part of her Southcentral Alaska tour sponsored by 49 Writers, with events in Palmer, Anchorage, Cooper Landing, Seward, and Soldotna. Learn more. 
Members or currently enrolled students: $45 | Nonmembers: $55 | Cap: 12
All experience levels
Location: Alaska Humanities Forum, 161 E 1st Ave, Door 15, Anchorage, AK 99501
Good stories bring readers close in and make us care about—even feel—what is happening to the characters. Workshop participants will investigate how writers use Immediacy, Voice, and Transformation to accomplish this great feat of sensory and emotional osmosis. This workshop focuses on young adult first-person narrators. Meagan Macvie will share short excerpts from classic and contemporary young adult literature (including Sherman Alexie, Laurie Halse Anderson, Gayle Forman, John Green, Karen Hesse, and J.D. Salinger) to demonstrate techniques writers can use to compel readers to feel along with a story's teenage main character. Participants will then have the opportunity to write their own compelling paragraphs during guided writing exercises.
Instructor Bio: Meagan Macvie was born and raised in Soldotna, Alaska. Her debut novel, The Ocean in My Ears, is set in her hometown. The novel was published in 2017 by Portland State University's Ooligan Press and was a finalist for the 2016 Pacific Northwest Writers Association Literary Contest. In their starred review, Kirkus calls The Ocean in My Ears an "unforgettable journey to adulthood." Meagan is a former government communications director and college composition instructor who now writes full-time and teaches writing workshops through her local schools and libraries. She earned her MFA in fiction from Pacific Lutheran University and a BA in English Literature from the University of Idaho. Her work has appeared in Narrative, Barrelhouse, and Fugue, as well as the regional library anthology, Timberland Writes Together. In 2017, her short story, "Dinosaur Guys," was awarded second place in the Willamette Writers Kay Snow Writing Contest. Meagan now lives in the Pacific Northwest with her husband and daughter, as well as a dog, two goats, and seven chickens. Find her online at meaganmacvie.com and on Twitter and Instagram as @meaganmacvie.
ANCHORAGE | Cutting the River: Poems from Draft Through Radical Revision | Poetry / multi-genre
Joan Naviyuk Kane
4 two-hour sessions / Nov 25, Dec 2, Dec 9, Dec 16, 2017 / Eight hours total
Saturdays, 10:30 am – 12:30 pm
Members or currently enrolled students: $125 | Nonmembers: $145 | Cap: 10
All experience levels
Location: Alaska Humanities Forum, 161 E 1st Ave, Door 15, Anchorage, AK 99501
This workshop will create space for writers of all genres to move in and out of the lyric mode. Participants will generate drafts, revise new work, and investigate form (prosody, lyric subgenres, speech acts). We will consider how participants' poems or lyric moments within narrative pieces work in conversation with each other both on and off the page.
Instructor bio: Joan Naviyuk Kane is the author of The Cormorant Hunter's Wife, Hyperboreal, The Straits, and Milk Black Carbon for which she has received a Whiting Writers Award, the Donald Hall Prize, an American Book Award, and fellowships from the Rasmuson Foundation, Native Arts and Culture Foundation, and the Aninstantia Foundation. She is Inupiaq with family from King Island and Mary's Igloo and teaches in the low-residency graduate program in creative writing at the Institute of American Indian Arts.
~ CANCELLED ~
ANCHORAGE | Disrupting Nonfiction: Adventures in Open Form Essays | nonfiction
Matthew Komatsu
Date and details: Saturday, December 9, 2017 from 4:30-7:30 PM
Location: Alaska Humanities Forum, 161 E 1st Ave, Door 15, Anchorage, AK 99501
In recent years, essays have taken on surprising shapes and sizes, advancing from lyric into new and surprising forms. Together, we'll explore examples of open form essays, discuss how the varieties of structure inform the piece's narrative, and try some things out ourselves. Writers of all experience levels should bring a laptop and a short piece of their own writing that describes a scene which they are willing to subject to some varieties of writerly experimentation. A sense of wonder is mandatory; husky poet-voice optional but always welcome.
Instructor bio: Matthew Komatsu has published open form essays in Brevity, The Normal School, Southeast Review, and even snuck one past a New York Times editor one time. He's a graduate of the University of Alaska MFA in Creative Writing (Nonfiction) program, has essays forthcoming in two anthologies due out in 2018, and is a Nonfiction Editor for the literary journal War, Literature and the Arts. You can find more of his work at:
www.matthewkomatsu.com.
More to come! Stay tuned….
Already passed:
ANCHORAGE | Douglass Bourne | Screenwriting
Saturday, May 6, 2017 / 10-5 PM
Members of 49 Writers or AIFF: $50 | Nonmembers: $60 | Students: $40 | Cap: 11
All experience levels
Location: Alaska Humanities Forum, 161 E 1st Ave, Door 15, Anchorage, AK 99501
49 Writers is proud to partner with Anchorage International Film Festival to offer beginners and experienced screenwriters alike an opportunity to workshop their ideas and writing with award-winning screenplay writer, Douglass Bourne. This day-long workshop will be open to all writers, offering a chance to tailor the sessions to the group's interests. This class will:
-dive into how to write effective pitches, queries and treatments in scripts.
-interactively workshop attendees' writing or ideas.
-give beginners a solid foundation to write their first script and more advanced writers tools to dive deeper into their projects.
-give screenwriters a chance to hone some of their skills to get their screenplay ready to submit to contests.
-talk about how to get their scripts into the hands of industry professionals.
Open to all writers from beginners to advanced. We will review the whole process, from the pitch, the query, the treatment, to actually workshopping scripts. Come with ideas and/or come with excerpts (around 20 pages of completed scripts). By the end of this workshop, you should feel confident about submitting a script to a contest or querying your idea to an agency.
About the Instructor: Douglass Bourne has written multiple award winning screenplays, including a winner of the Feature category at Season 10 of the West Field Screenwriting Awards. He serves as Screenwriting Program Coordinator at the Anchorage International Film Festival.
ANCHORAGE | Susanna J. Mishler | Poetry
Walking the Line
Saturday, April 8, 2017 / 4 hours / 2-6 PM
Members: $55 | Nonmembers: $65 | Cap: 11
All experience levels
Location: Alaska Humanities Forum, 161 E 1st Ave, Door 15, Anchorage, AK 99501
What exactly is a poetic line made of? What difference does it make where the line "breaks?" In this workshop participants will examine lines by contemporary English-language poets which are used to achieve very different effects. We will also experiment with lineation strategies and types with in-class exercises. Our exercises and guided discussion will help illuminate what makes a strong poetic line, and how an understanding of poetic lines can enhance our own writing and reading. Suitable for poets and prose writers, as well as readers who would like to broaden their knowledge of poetic craft.
Susanna J. Mishler's poems have appeared in Alaska Quarterly Review, The Iowa Review, Michigan Quarterly Review, Mid-American Review, Kenyon Review Online, and elsewhere. Her first collection of poems, Termination Dust, was published by Red Hen Press/Boreal Books in 2014. Susanna holds an MFA in Poetry from The University of Arizona in Tucson, where she served as a poetry editor for Sonora Review. She's the recipient of a Peter Taylor Fellowship in Poetry from the Kenyon Review Writer's Workshop, and the Bill Waller Writing Award from the University of Arizona.
FAIRBANKS | Erica Watson | Prose
Minding the Minutiae
three consecutive Saturdays, April 8, 15, 22, 2017 / 3 hour sessions (9 total) / 2-5 PM
Members: $125 | Nonmembers: $145 | Cap: 10
Beginning and intermediate
Location: The Bear Gallery, Fairbanks (2300 Airport Way, Fairbanks, AK 99701)
For many of us, the drive to write comes not from a need to tell a particular story, but rather to explore an idea, a fragmented memory, or an obsession. There is often a great distance between what interests the writer and what compels a reader. In this course, students will focus on techniques for identifying and relaying meaning to readers. We will study writers who produce dynamic and thoughtful nonfiction books and essays using their own lives as starting points rather than primary subjects. We will examine how research, metaphor, and syntax can propel narratives of discovery, even if, as many of us fear about our own lives, nothing much actually happens. Students will produce new work in class, provide each other with feedback, and leave with tools to move their work forward.
Erica Watson is an essayist living on the boundary of Denali National Park. She is a 2014 graduate of the University of Alaska Anchorage MFA program, where she was awarded the Wenger Award for Excellence. Her work has appeared recently in Edible Alaska, Pilgrimage, the Denali National Park Climate Change Anthology, and she has forthcoming pieces in Terrain.org and High Desert Journal. 
ANCHORAGE | Obsession & Revision | Poetry
Instructor: Roger Reeves
Wednesday, February 15, 2017 / 3 hours / 6-9 PM
Members: $45 | Nonmembers: $55 | Cap: 10
All experience levels
Location: Alaska Humanities Forum, 161 E 1st Ave, Door 15, Anchorage, AK 99501
In this poetry workshop, we will close-read two poets: Larry Levis and Brigit Pegeen Kelly. In close-reading these two poets, we will examine how they revise the poem within the poem, playing with image, diction, and rhetoric. What I hope we accomplish through this investigation is an understanding of how an image is deployed in a poem, and through interrogating the image, through a constant re-working of the image, how the poem is generated.
Roger Reeves received an M.F.A. in creative writing and a Ph.D. in English from the University of Texas, Austin. His poems have appeared in Poetry, Ploughshares, American Poetry Review, Boston Review, Tin House, Best American Poetry, and the Indiana Review, among other publications, and he was included in Best New Poets 2009. Reeves was awarded a Ruth Lilly Fellowship from the Poetry Foundation in 2008; he is also the recipient of two Bread Loaf Scholarships and a Cave Canem Fellowship. In 2012, Reeves received a National Endowment for the Arts Fellowship and a Pushcart Prize for his poem "The Field Museum." He is an Assistant Professor of Poetry at the University of Illinois, Chicago, and a 2014–2015 Hodder Fellow at the Lewis Center for the Arts, Princeton University. King Me (Copper Canyon Press, 2013) is Reeves's first book.
SOLD OUT
Also, don't miss Roger's public appearances:
Juneau, February 14, Mendenhall Valley Library, 6 pm, Reading & Craft Talk
Anchorage, February 16, Crosscurrents with Joan Naviyuk Kane
Fairbanks, February 17, UAF Midnight Sun Reading Series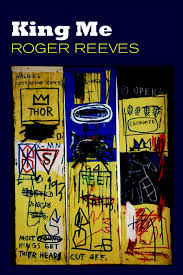 JUNEAU | Brian Castner | Nonfiction
Authentic Storytelling for Extraordinary Circumstances
Saturday, March 11, 2017 / 6 hours / 10-4 PM
Service members and 49 Writers members: $90 | Nonmembers: $115 | Cap: 10
All experience levels
Location: APK Building classroom, 395 Whittier Street, Juneau
Brian Castner—an Iraq veteran who has written about war and crisis, from Africa to the Arctic—will guide this nonfiction workshop, focusing on stories of people in extraordinary situations. Crafting such stories in an authentic way can be an outsized challenge for writers. Former soldiers can struggle to tell their own story. Those without personal experience can be intimidated to even try; the hunt, the sea, the conflict, is not "what they know." This class will break down those barriers by exploring what makes extreme stories still human and accessible. Open to every writer, we'll read and do generative exercises to get at the heart of a true war story, whether out in a combat zone or a rescue in the Alaskan bush.
Brian Castner is a nonfiction writer, former Explosive Ordnance Disposal officer, and veteran of the Iraq War. He is the bestselling author of All the Ways We Kill and Die, and the war memoir The Long Walk, which was adapted into an opera and named an Amazon Best Book for 2012. A contributing writer to VICE, his work has also appeared in the New York Times, Washington Post, The Atlantic, Wired, Foreign Policy, Outside, Buzzfeed, Boston Globe, Time, The Daily Beast, the Los Angeles Review of Books, and on National Public Radio. He has twice received grants from the Pulitzer Center on Crisis Reporting, to cover the Ebola outbreak in Liberia in 2014, and to paddle the 1200 mile Mackenzie River to the Arctic Ocean in 2016. His latest project, a co-edited collection of short stories titled The Road Ahead, was published this month.
If you are a veteran or active duty member of any military or national guard branch, please register as a member. To request one of two full scholarships, please email info@49Writers.org.
Don't miss Brian's public appearances
Juneau: Reading & Craft Talk Series | Who Owns The Story?
Friday, March 10, 2017, 6 pm, Mendenhall Valley Library, FREE
Joan Didion said that a writer is always selling somebody out. Brian Castner will talk about his new book, "All the Ways We Kill and Die," the story of the death of a fellow soldier and search for the Afghan bomb-maker who killed him, and what nonfiction authors owe their subjects when writing about their innermost lives.
Anchorage: Crosscurrents event | Who Owns the Story?
Sunday, March 12, 2017, 6:30 doors, 7 pm start, 49th State Brewing Co. Theater
Story ownership continues to be a contested issue within the literary community. Brian Castner (The Long Walk and All the Ways We Kill and Die) and Don Rearden (The Raven's Gift and the forthcoming co-authored Never Quit) will discuss how they navigated these waters not only in the telling of war stories, but also as writers challenged with conveying Arctic and indigenous narratives against the backdrop of a warming planet. Join us for a night that promises to be lively discussion. Moderator: Matthew Komatsu.
ANCHORAGE | Lynn Lovegreen | All genres
Playing with Description
Saturday, March 11, 2017 / 3 hours / 2-5 PM
Members: $45 | Nonmembers: $55 | Cap: 11
All experience levels
Location: Alaska Humanities Forum, 161 E 1st Ave, Door 15, Anchorage, AK 99501
Good writers use description to set scenes, reveal character, produce images, and establish voice. We've all read great lines or sentences that describe perfectly, or winced when a writer does too much or not enough. How do we utilize the power of description most effectively? Together, we'll explore the art of description through reading and discussion of examples, in-class writing exercises, and consideration of specific audiences, genres, and styles. This no-homework, one-time class will equip and inspire you to enliven your own writing with crisp, impactful descriptions.
Lynn Lovegreen grew up and remains in Alaska. She taught for twenty years before retiring to make more time for writing. She enjoys her friends and family, reading, and volunteering at her local library. Her young adult/new adult historical romances are set in the Alaska Gold Rush, a great time for drama, romance, and independent characters.
Fall 2016: Online Classes
Revise and Edit Online Workshops
Instructor: Deb Vanasse
Level: Intermediate to Advanced
4 weeks | 4 sessions (1.5 hours each) plus asynchronous online activities.
Online meet-up sessions on Tuesdays, 7 – 8:30 pm: Oct. 25 and Nov. 1, 8, and 15.
Member price: $195 | Nonmember price: $225

You've drafted a story, an essay, or perhaps an entire book. Now, how to notch up the quality so that publishers say yes? In this month-long workshop, author and editor Deb Vanasse will share strategies for perfecting your writing projects. You'll learn to gain perspective on your drafts as you revise for intention, character, structure, foreshadowing, theme, and tone. You'll also practice editing for language, repetition, redundancy, clarity, authenticity, and continuity. To guide our journey, we'll use as a text Susan Bell's The Artful Edit (purchased separately). While much of the work is individualized, this online workshop also includes four online "face to face" meet-ups to share inspiration and ideas.
Co-founder of 49 Writers and founder of the independent authors cooperative Running Fox Books, Deb Vanasse has authored seventeen books. Among the most recent are Write Your Best Book, a practical guide to writing books that rise above the rest; Cold Spell, a novel that "captures the harsh beauty of the terrain as well as the strain of self-doubt and complicated family bonds; and the "deeply researched and richly imagined" biography Wealth Woman. After thirty-six years in Alaska, she now lives on the north coast of Oregon, between Astoria and Seaside.
Fall 2016: Anchorage Classes
Fall 2016 classes in Anchorage take place in the Alaska Humanities Forum conference room located at 161 E 1st Ave, Door 15, Anchorage, AK 99501. We're grateful for the generous donation of this comfortable, accessible classroom, which features free off-street parking, curated monthly exhibitions of Alaskan visual art, and more.
A note on this term's classes: While our face-to-face classes currently scheduled all occur in Anchorage, we will have more programing, again, in Southeast Alaska and hopefully Fairbanks soon. In the meantime, our service to disparate communities via online classes and our active blog continues; we'll also flesh out our new website with podcast-style recordings and lessons in the months to come.
If you'd like to propose a class to teach in Juneau, Fairbanks, or beyond for our Spring session, learn more and pitch it here.
Pitch Perfect: Fundamentals of the Freelance Pitch
Instructor: Bree Kessler
Saturday, October 1, 2016 / 3 hours / 2-5 PM / Cap: 12
Members: $45 | Nonmembers: $55
Location: Alaska Humanities Forum, 161 E 1st Ave, Door 15, Anchorage, AK 99501
Students will learn the fundamentals of pitching stories and articles to local and national print and online magazines, including pitching etiquette, standard templates, and how to determine story angles for specific publications. By the end of the course, students will prepare a sample pitch, receive feedback, and learn about standard pay rates.
Bree Kessler is a freelance writer and the author of the travel guidebook Moon Big Island of Hawaii. Until recently, she was a faculty member at University of Alaska Anchorage. Her writing on topics such as community gardening, reproductive health, bluegrass music, and reality TV has appeared in several regional and national publications.
Writing Music and Grief: A Duet
Instructor: Shannon Huffman Polson
Saturday, October 15th, 1-4 pm / Cap 12
Members: $45 | Nonmembers: $55
Location: Alaska Humanities Forum, 161 E 1st Ave, Door 15, Anchorage, AK 99501
Through reading, writing, and discussion with Shannon Huffman Polson, students will engage a duet of topics. Walter Pater famously said that all art constantly aspires to the condition of music, and yet the form of music does not lend itself to be easily captured by the written word. We will reference examples of how music can be used in narrative, and complete a writing exercise using our new found insights. Next, we'll engage another difficult-to-convey topic. One of life's most inarticulable experiences, grief has prompted many writers to plumb what Christian Wiman calls his "bright abyss". We will consider various texts and complete a writing exercise designed to render the abyss more concrete.
Shannon Huffman Polson is an author, speaker, adventurer, and veteran. Her first book is North of Hope: A Daughter's Arctic Journey (Harper Collins 2013), and her second is The Way the Wild Gets Inside: Field Notes from Alaska (2015). Her essay "Naked" won honorable mention in the 2015 VanderMey Nonfiction Prize, and other work has been published in River Teeth Journal, Ruminate Magazine, High Country News and others, including two anthologies. Polson works as Artist-in-Residence with Methow Arts supporting the literary arts in Okanagan County schools and is a member of Seattle7 Writers supporting literacy in King County. She has been a featured presented at literary festivals across the country, and taught at Hugo House Seattle and as visiting faculty for the Whidbey Writers MFA. Polson holds an AB in English Literature from Duke University, an MBA from the Tuck School at Dartmouth, and an MFA in Creative Writing from Seattle Pacific University. She lives in northeast Washington with her family.
Two-sided Truths: Writer and Persona
Instructor: Jonathan J. Bower
6-9 PM on Wednesdays: October 26, November 2, 9, 16  / 12 hours total / Cap: 10
Members: $185 | Nonmembers: $220
Location: Alaska Humanities Forum, 161 E 1st Ave, Door 15, Anchorage, AK 99501
Fiction writer Ron Carlson often speaks to writers about "the story under the story" – the deeper, universal tale that runs under the surface of successful, well-crafted short stories and novels. Many nonfiction writers struggle to recognize the best way to couch experience within a believable, lively persona on the page, a character separate from our "real, everyday self". How can we craft lived experience into writing that resonates with readers? In this four week nonfiction workshop, we'll engage in prompts and assignments in and out of class. Students will learn to evoke deeper truths by distinguishing the person who experienced the story from the persona who lives on the page.
Jonathan Bower is a freelance writer and musician living with his two sons in Anchorage. His essays have been featured in the Anchorage Press and Alaska Public Media. His 2014 album of original music, Hope, Alaska, earned him appearances on local radio, print media, and television outlets. Earlier this year, Jonathan launched a blog, In Between the Hours, comprised of dispatches in prose and photography "from the crossroads of parenting and art-making" (www.inbetweenthehours.com). Jonathan enjoys teaching and moderating writing workshops as often as opportunities present themselves, finding few spaces more enlivening or engaging as a gathered "community of writers."
Writing Motherhood, A Workshop
Instructor: Julia O'Malley
Saturday, November 5, 2016 / 6 hours / 10 am – 4 pm | bring your lunch / Cap: 10
Members: $95 | Nonmembers: $120
Location: Alaska Humanities Forum, 161 E 1st Ave, Door 15, Anchorage, AK 99501
This is a no-homework, extra accessible nonfiction workshop that explores the topic of motherhood. Writers will generate material with exercises meant to promote writing fluency and creative thinking. They will go through a facilitated process of sharing, listening and generating useful feedback. They will then look at strategies for revision, with an eye toward coming out of the workshop with a complete essay draft. (Sense of humor a must!)
Julia O'Malley is a mother of two and a freelance writer who lives in Anchorage. Her work has been published by National Geographic, Talking Points Memo, the Guardian, Saveur, and Smithsonian Journeys among other publications. She is also Atwood Chair of Journalism at UAA. Previously she worked as a reporter and columnist for the Anchorage Daily News for 10 years. She blogs about Alaska food, travel, and culture at juliaomalley.media.