Please note that one benefit of 49 Writers membership is discounted pricing for our classes. If you're unsure about your membership status or have payment questions, inquire by email (info@49Writers.org). When registering for classes, select your appropriate status — member or nonmember — from the dropdown menu for the class(es) you choose and then click "Pay Now". Note that we now extend discounted member rates to currently enrolled full-time students.
Separate registration payments are required for each class, and to purchase or renew your membership. You do not need a PayPal account to register for 49 Writers classes, though we use the secure PayPal platform. If you would like to make a payment without logging into PayPal, simply click "Pay with a debit or credit card" below the PayPal login box on the right side of the payment page.
---
ANCHORAGE | Fancy Seeing You Here
nonfiction with Julia O'Malley
Saturday, February 24, 2018 / 5 hours / 10 AM – 3 PM (bring a lunch)
Sold out and waitlisting. Email info@49Writers.org to be added to the list… 
Members or currently enrolled students: $75 | Nonmembers: $88 
Cap: 10 | All experience levels
Location: 300 W. 31st Ave., Anchorage, Alaska, 99503 (ADN headquarters)
Join Anchorage Daily News writer/editor Julia O'Malley for a half-day 49 Writers workshop on how to write newspaper columns about life in Alaska. The theme: small world-ness, odd connections, and too few degrees of separation. Writers will work on fleshing out narratives and learn strategies for working quickly and structuring complete short pieces. Prerequisite: you must have some idea about the story you want to tell. In the weeks following the workshop, willing writers with promising pieces may work with Julia to revise and polish the piece for possible publication in the ADN.
Instructor bio: Julia O'Malley is an editor at the Anchorage Daily News and a freelance writer who lives in Anchorage. Her work has been published by The New York Times, The Washington Post, the Guardian, High Country News, National Geographic and Smithsonian Journeys among other publications. She was Atwood Chair of Journalism at UAA for from 2015 to 2017 and has taught non-fiction writing and food writing around Alaska. Find her work at juliaomalley.media.
Sold out and waitlisting. Email info@49Writers.org to join waitlist.
---
JUNEAU | Science, Nature, and Outdoor Writing
with Nancy Lord
Wednesday, March 14, 2018 / 3 hours / 5:30-8:30 PM 
Members or currently enrolled students: $45 | Nonmembers: $55
Cap: 12 | All experience levels
Location: Juneau, Mother Kathleen Library at Holy Trinity, 415 Fourth Street 
Do you find meaning in nature and outdoor activities? Are you drawn to science-based questions and stories? In this three-hour workshop we'll examine some examples of narrative writing (in nonfiction, fiction, and poetry) that bring the outdoors in and scientific principles and characters to life. We'll use these as models for writing exercises emphasizing characterization, scene-building, and metaphors and analogies. This class invites writers of any level, with or without science backgrounds.
Instructor bio: Nancy Lord, Alaska Writer Laureate 2008-10, is the author of several fiction and nonfiction books including, most recently, pH: A Novel. She teaches in the UAA MFA program and the Johns Hopkins graduate science writing program, and she is regularly a member of the Kachemak Bay Writers Conference faculty.
Register now: 
JUNEAU | Weekend Generative Writing Retreat at the The Shrine of Saint Thérèse near Juneau
April 6-8, 2018 
Members only: $125 
Minimum: 10 | All experience levels
Location: Juneau, Shrine of Saint Therese
Use the collective energy of your fellow writers to focus, relax, and commit to a weekend of writing. Sharing, workshop opportunities, and group activities are optional. Use your time in the way that is most valuable to you while enjoying a stunning, natural seaside setting out the road beyond Juneau. 
Schedule (subject to change):
Friday, 4/6 
Arrive anytime after 3 pm 
6 pm: Welcome Dinner, Participant Readings/Socializing/Reading on your own
Saturday, 4/7
Write on your own in the morning, feedback workshops* in the afternoon, group activities in the evening. *To participate in feedback workshops, submit no more than two poems or 2000 words of fiction or nonfiction by March 23. Your work will be shared with fellow participants ahead of the retreat to ensure everyone has time to review submissions prior to the weekend.
Sunday, 4/8
Writers Roundtable (debrief and what's next) in the morning, clean-up, depart by noon.
Meals: Ingredients and plans for simple meal prep will will be organized by 49 Writers, with food costs included in your registration fee. Participants will share easy prep and cleanup work. Participants are welcome to bring their own beverages and snacks to share.
Cost: $125 per person, inclusive of  lodging and food for the weekend, minimum 10 participants. 49 Writers membership is required (not a member? Basic memberships are $49, or $25 for seniors. Join here.) Bring sleeping bag, pillow, and towel unless you wish to pay optional linens fee of $15 to the Shrine.
Questions: Katie Bausler, katiebausler@me.com
or Amy O'Neill Houck, aoh@opsmedia.com 
Registration Deadline: March 16, 2018 
ANCHORAGE | Demystifying Literary Journals
with Ronald Spatz
Sunday, April 15, 2018 / 2 hours / 10 AM – 12 Noon  
Members or currently enrolled students: $28 | Nonmembers: $35
Cap: 12 | All experience levels
Location: TBA
Literary magazines are a vital part of the publishing world, but the submission process can seem confusing and at times intimidating. This class, taught by the founding editor of Alaska Quarterly Review, will help you get noticed by journal editors. We will discuss the literary journal market, resources for discovering new magazines, how to write strong cover letters, and other aspects of putting your best foot forward when submitting your work. Participants will each receive a complimentary copy of Alaska Quarterly Review. 
Instructor bio: Ronald Spatz is Professor of English and founding dean of the Honors College at UAA. A former National Endowment for the Arts Fellow, Professor Spatz is a nationally recognized and influential literary editor. He is the co-founder and editor-in-chief of Alaska Quarterly Review and the founder of LitSite Alaska. In addition to his published prose, Professor Spatz has also produced a number of short films that have aired on public television. His latest short film, SHAAWATKE'É'S BIRTH, is based on a poem in Tlingit and English by two UAS professors and poets, Emily Wall and X'unei Lance Twitchell. The film is airing this fall on public television statewide in Alaska and at the Alaska Federation of Natives Convention. Professor Spatz has received two Alaska Governor's Awards–one in the Arts and the other in the Humanities.
Register now: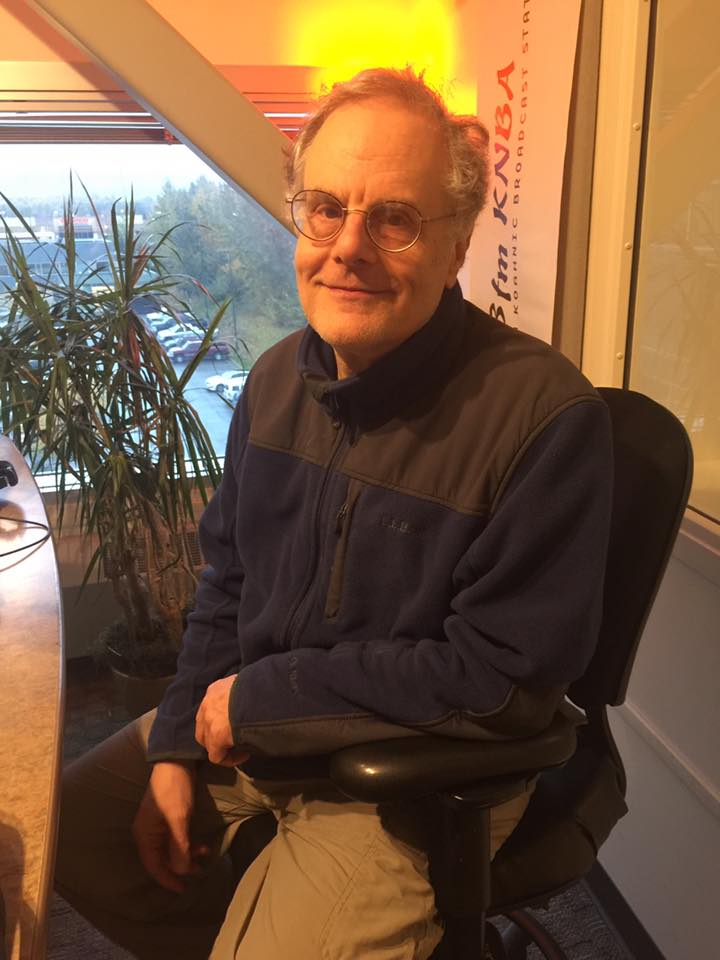 Stay tuned for more class additions soon in Anchorage, Juneau, and Fairbanks!