Summary (details below or to come)
Dec. 14-22, 2017: SOUTHCENTRAL AK: Meagan Macvie author tour
Sept. 6, 2017: ANCHORAGE: Reception and Reading with Louise Erdrich. Details
June 13, 2017: ANCHORAGE: Reading with Joan Naviyuk Kane, Ismet Prcic, and Rachel Rose
April 27, 2017: ANCHORAGE: Savor the Rising Words broadside invitational reading
April 4, 2017: DEADLINE for Savor the Rising Words broadside submissions
Feb. 24, 2017 ANCHORAGE: Mary Odden reads "March", launching the latest Alaska Quarterly Review 
Jan. 26+27, 2017 ANCHORAGE: Gary H. Holthaus: A Retrospective Celebration, Poetry and Prose 1976-2016
Oct. 13, 2016 DOUGLAS: Post-show chat with playwright Allison Gregory (with Perseverance Theatre)
Oct. 7, 2016 JUNEAU: Open writers meetup in Sarah Isto's home
Sept. 28, 2016 ANCHORAGE: Sprinkle Flowers on Your Plate | Kitty Morse lecture (with Alaska Botanical Garden)
Sept. 25, 2016 ANCHORAGE: Novel Ways to Get Noticed | Members-only salon with visiting authors (ANC)
---
Meagan Macvie Southcentral AK Author Tour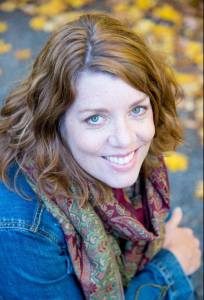 49 Writers is very pleased to sponsor novelist Meagan Macvie's southcentral Alaska book tour. Meagan was born and raised in Soldotna, Alaska. Her debut novel, The Ocean in My Ears, is set in her hometown. The novel was published in 2017 by Portland State University's Ooligan Press and was a finalist for the 2016 Pacific Northwest Writers Association Literary Contest. In their starred review, Kirkus calls The Ocean in My Ears an "unforgettable journey to adulthood." Meagan is a former government communications director and college composition instructor who now writes full-time and teaches writing workshops through her local schools and libraries. She earned her MFA in fiction from Pacific Lutheran University and a BA in English Literature from the University of Idaho. Her work has appeared in Narrative, Barrelhouse, and Fugue, as well as the regional library anthology, Timberland Writes Together. In 2017, her short story, "Dinosaur Guys," was awarded second place in the Willamette Writers Kay Snow Writing Contest. Meagan now lives in the Pacific Northwest with her husband and daughter, as well as a dog, two goats, and seven chickens.

Friday, December 15, 2017 | Palmer
4 PM ~ Fireside Books, in-store book signing
6:45 PM ~ Ticketed author dinner at Turkey Red restaurant – $30 per ticket
Saturday, December 16, 2017  | Anchorage
3-5 PM ~ Workshop: "I'm Just Being Myselfie: How Young Narrators Come Alive on the Page (Without Coming Off Like Posers) Register here.
7 PM ~ 49 Writers Reading & Craft Talk Series event, "Writing from a Big, Small Place", Indigo Tea Lounge. Author craft talk, Q&A and book signing, FREE. More info 
Sunday, December 17, 2017 | Cooper Landing
2 PM ~ Reading, Q&A, and book signing at the public library. Free
Sunday, December 17, 2017 | Seward
6 pm ~ Resurrect Art Coffee House in Seward. Reading, Q&A, and book signing, with local special guests. Free  
Friday, December 22, 2017  | Soldotna
4:30 pm ~ Reading, Q&A, and book signing at the library in Soldotna. Free
This tour is supported in part by a grant from the Alaska Humanities Forum. 49 Writers, Inc. is supported, in part, by a grant from the Alaska State Council on the Arts and the National Endowment for the Arts. 
Recent past events
April 4, 2017 | Deadline for submissions to the Savor the Rising Words: A Poetry Broadside Invitational

April 27, 2017 | Savor the Rising Words: A Poetry Broadside Invitational Poetry Reading

49 Writers members or former participants in 49 Writers workshops are invited to submit poetry broadsides for display at Great Harvest Bread Co. (570 E Benson Blvd., Anchorage) throughout the month of April 2017 in honor of National Poetry Month. Featured poets will be encouraged to read their works during a public event at the bakery on April 27, 2017, 7 pm, though poetry from across the state is invited, and event attendance is not required to participate in the exhibition. Broadsides in the exhibit will be available for sale and proceeds will be donated to 49 Writers; those not sold will be retained by 49 Writers for future displays or events. All entrants will receive a coupon for a free loaf of bread and heartfelt gratitude, and additional prizes will be given. Don't miss this opportunity to share your creative work and support a great cause!
Broadly defined, a poetry broadside combines the words of a poem with visual imagery. Though often printed on a letterpress or in other printmaking media, for purposes of this exhibit we will include any presentation that combines original poetry and original artwork (including photos), in two dimensional format, on thick paper (at least cardstock weight), no greater than 14" x 18" in size. Collaborative poet/artist pieces and collage pieces are welcome as long as they do not exceed the size limit.
Savor the Rising Words | Info and Entry Form (PDF will open in new tab)
This event is co-sponsored by 49 Writers and the Great Harvest Bread Co.
---
Feb 24, 2017 | Alaska Quarterly Review presents "March" by Mary Odden, longtime Alaska resident and winner of a Rasmuson Individual Artist Award, with a short preview of her forthcoming book, Mostly Water: Rural and North at 7 pm at the Great Harvest Bread Company, 570 E Benson Blvd. How do we in live in the natural world with human culpability? Mary Odden's powerful essays are an unflinching embrace of the strength, resilience, and the fragility of life in which we are but witnesses to our own music, our loves, everything we think we own. This event is co-sponsored by 49 Writers and the Alaska Humanities Forum.
---
---
Post-show Chat with Playwright Allison Gregory
Thursday, October 13, 2016, 7:30-9:30 PM
Join Alaskan playwright  Allison Gregory for a post-show chat after the pay-as-you-can preview of her play Not Medea at Perseverance Theatre, a story about a tired mother who escapes to the theatre, manipulates the night's performance, and reveals the secret of her past.  
Location: Perseverance Theatre, 914 3rd St., Douglas, Alaska 99824
Contact: info@49Writers.org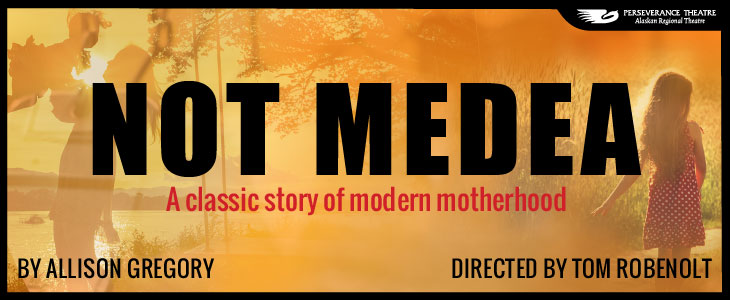 ---
Sprinkle Flowers on Your Plate | Kitty Morse lecture
Wednesday, September 28, 2016, 6:30-8 pm
Lecture | Includes tasting and optional book signing
The Alaska Botanical Garden and 49 Writers bring you an amazing lecture on edible flowers. "Sprinkle flowers on Your Plate" features Kitty Morse, author of 11 cookbooks, including her latest, Edible Flowers: A Kitchen Companion with Recipes (Chefspress.com 2015). In this newly revised and expanded edition, acclaimed memoirist and cookbook author Kitty Morse divulges secrets about cooking with edible flowers and how to easily and beautifully incorporate them into your dishes. With more than three dozen recipes that are as pleasing to the palate as they are pretty on the plate, Edible Flowers is a delightful book featuring delicious and imaginative dishes that elevate edible flowers from garnish to center stage." During her presentation, Kitty will share her knowledge of growing, gathering and cooking with these delectable edibles. A sampling of flowers and treats containing them, recipe handouts, and a signing of Kitty's latest book, Edible Flowers: A Kitchen Companion with Recipes, round out the presentation.
Casablanca-born Kitty Morse's career as a food writer, cooking teacher, and speaker spans close to 30 years. She has authored eleven cookbooks, five on Moroccan cuisine. Kitty has hosted her own television series, and has appeared on the Food Network, CNN, the Discovery Channel, as well as on Moroccan television. From 1983 to 2007, she organized and led an annual gastronomic tour to Morocco that included cooking demonstrations at Dar Zitoun, her family home south of Casablanca, and the subject of her memoir with recipes Mint Tea and Minarets: A Banquet of Moroccan Memories (La Caravane Publishing, 2013.) The book was selected as Best Book Arab Cuisine by the Gourmand World Cookbook Awards. Kitty resides in Vista, CA, an agricultural wonderland reputed to have the best climate in the US. www.kittymorse.com.
Space is limited and reservations are required.
Location: BP Energy Center Birch Room, 900 E. Benson, Anchorage
Cost: $30 ABG/49 Writers members; $35 non-members (buy tickets
More info: ABG event page
A $10 cancellation fee applies to cancellations within five business days of the event. Cancellations the day of the event will not be refunded. If you would like to pay by check please visit the garden and pay in person during shop hours as posted on our website.
---
Novel Ways to Get Noticed

Sunday, September 25, 2016, 5-7 pm
Salon Meet and Greet | Includes informal panel (20 – 30 minutes) of visiting authors
This informal meet-and-greet 49 Writers potluck event (BYOB) is open by invitation only to all members of 49 Writers, Alaska Society of Children's Book Writers and Illustrators, and the Alaska Writers Guild. Visiting authors Susan McBeth, Kathi Diamant, Marivi Soliven, Kitty Morse will speak as an informal panel on their success with novel ways of connecting readers with their books. Members are welcome to bring one guest.
Location: Anchorage, AK at the home of 49 Writers member Martha Amore, address forthcoming upon RSVP
Contact: info@49Writers.org
Estimated attendance: 25 – 35
Book sales: Informal, by authors