Molly McCammon
Molly McCammon is the Founder, past Executive Director and now Senior Advisor of the Alaska Ocean Observing System, a non-profit established in 2003 to facilitate ocean observing activities and data products to meet the needs of marine stakeholders. Previously, she served as Executive Director of the Exxon Valdez Oil Spill Trustee Council for a decade. She holds a BA in Journalism from the University of California Berkeley and worked in journalism for many years. Her many volunteer commitments include ten years as a board member and past chair of the Great Land Trust. In 2020, she was awarded an Honorary Doctorate from the University of Alaska Anchorage in recognition of her many contributions to our state. Molly serves on the 49 Writers board because of her love of literature and the written word and her interest in "helping organizations think and plan strategically and facilitate networking opportunities to achieve goals."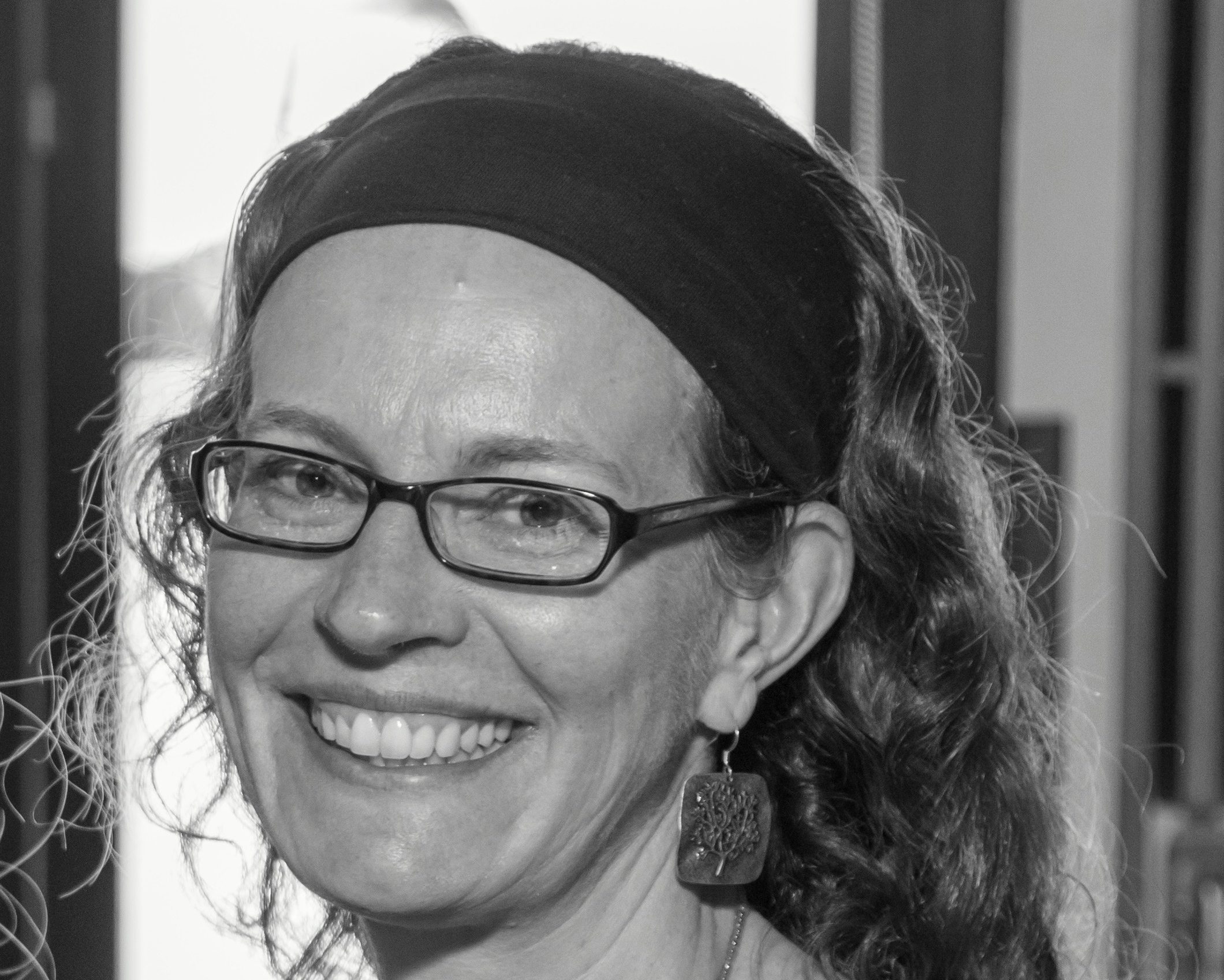 Emily Wall
Emily Wall is a Professor of English at the University of Alaska where she teaches creative writing and literature. She holds an M.F.A. in poetry from the University of Arizona and her poems have been published in journals across the US and Canada, most recently in Prairie Schooner and Alaska Quarterly Review. She has been nominated for multiple Pushcart Prizes and her most recent book, Flame, won the Minerva Rising Press chapbook prize. She has two books published with Salmon Poetry: Liveaboard and Freshly Rooted. Two new books are forthcoming: her chapbook Fist with Minera Rising Press and her full-length book Breaking Into Air: Birth Poems with Red Hen Press. Emily lives and writes in Douglas, Alaska
Toya Brown
Toya Brown is an Alaskan poet whose work can be found in different publishings like Alaska Women Speak and Forum Magazine. She has been a panelist for the Alaska Writers Guild and has run several writing workshops including a healing through the arts program where she taught literary techniques to Alaska's at-risk youth. Her most recent workshop titled Unbalanced, but Stable explored sparking creative writing through 49 Writers in the fall of 2022. She is the mother of a young adult who has picked up her flare for the arts and is a two-time Alaska State Poetry Out Loud champion. Toya lives in Anchorage and loves getting out and exploring the great wild of this beautiful state.
Heather Aruffo
Program Chair | Fairbanks
Heather Aruffo is a 2019 graduate of the MFA program at UAF, where she studied with Frank Soos, and is currently based in Fairbanks. She has lived in Alaska since 2016 and considers it her adopted home. By day, she works remotely as a regulatory medical writer for Seagen, a cancer focused biotechnology company based in Seattle, and by night, she is an omniverous writer of prose. She was a 2019-2020 Fulbright Scholar to Mongolia, is an alumnus of the Tin House and Breadloaf Writers Worskops, and has received support from Storyknife and the Rona Jaffee Foundation. When she isn't working on her essay collection, she can be found training for ultramarathons, hiking, wrangling her three dogs, Oaken, Olaf and Zoya, or exploring the interior with her fiancé Garrett.
Kendalyn Mckisick
Membership/Development Chair | Anchorage
Kendalyn Mckisick (she/they) is the Director of Marketing and Communications at Camp Fire Alaska, and she is also an adjunct professor at the University of Alaska Fairbanks where she teaches creative writing and literature. She holds an M.F.A. in poetry from UAF. Her poems and reviews have been published in About Place Journal, Panoply Magazine, Antipodes, and others. Additionally, she is very invested in food justice and food literacy; she is the Community Roots Program Director for Calypso Farm and Ecology Center. She lives in Anchorage.
Katie Bausler
Katie Bausler is a former award-winning broadcast journalist, PR Director for the University of Alaska Southeast and current Community Relations Director for Bartlett Regional Hospital. She holds an MA in English from Middlebury College and an MFA in Creative Nonfiction from the University of Alaska Anchorage. She writes occasional columns for the Sunday We Alaskans section in the Alaska Dispatch newspaper and has had several pieces published in the University of Alaska Southeast literary journal, Tidal Echoes. Katie and her husband Karl are devoted residents of the island kingdom of Douglas, across the channel from Juneau, Alaska's capital.
Ben Kuntz
Ben Kuntz is an associate professor of English at UAF's Kuskokwim Campus in Bethel, where he has worked since 2003. He has a BA in creative writing and an MA in literature from the University of Montana and recently completed an MFA in fiction at Eastern Washington University. He and his wife, Sarah Angstman, live in a house next to the Kuskokwim River with their dogs and cat. He enjoys reading, writing, cooking, eating, going on canoe trips, and engaging in many of the subsistence activities offered by the abundant Yukon-Kuskokwim delta region. Ben supports the mission of 49 Writers because he knows firsthand "how much (49 Writers) programs can mean to individual readers and writers…The pandemic-driven push to Zoom has democratized access to readings and classes, and people in Bethel are excited. I'd like to help 49 Writers capitalize on that excitement and reach some unheard voices in Bethel, the region, and the rest of the state."
Cameron Leonard
Cam is a recovering attorney, edging ever closer to retirement, and seeking in creative writing a well-deserved respite from a long career trying to create small windows of clarity and humor in the otherwise opaque prose that is legal writing. He now embraces a family tradition of poetry; his grandfather, mother, and two sisters having broken trail for him. You will find him in Fairbanks, where he spends one third of each year camping on rivers and puttering in the garden, with the other two thirds devoted to removing snow, feeding the stove, and thinking hard thoughts about just how it is that he ended up here…. Of course, until you know the darkness, you don't appreciate the light. As a new board member, he looks forward to getting to know creative writers around our great state, and trying to find ways to encourage our collective efforts to bring art to the arctic.
Mary Katzke
Mary Katzke first moved to Alaska in 1979 and stayed until 1988 when she went back to graduate school at NYU's Tisch School of the Arts for her MFA in Writing and Directing. She worked for several years before returning to Alaska with her toddler son, Corin, in 2001. She has produced over 40 documentary films and has penned around a dozen screenplays. She self-published her first novel, One Good Man, in 2020 which she completed during the pandemic. Mary currently lives in Homer after sending her adult son off to college on the East Coast.
Caroline Van Hemert
Caroline Van Hemert is an adventurer, wildlife biologist, and author of the award-winning memoir The Sun is a Compass. Her work has been featured in the New York Times, Washington Post, Audubon, Outside, and Vogue. As a lifelong Alaskan, her professional and personal passions are closely tied to northern landscapes. In addition to freelance writing, she works as a research biologist studying avian ecology and wildlife health in the Arctic. When she's not traveling, she divides her time between a remote off-the-grid cabin in southeast Alaska and a cozy home in downtown Anchorage, where she lives with her husband and two young sons.
Mistee St. Clair
Mistee St. Clair was born in Fairbanks and has spent most of her life in Alaska. She is an Alaska Literary Award recipient and has poems in, or forthcoming in, Northwest Review, SWIMM Every Day, and Sky Island Journal. Her chapbook This Morning is Different was published in 2021. Currently she lives in Juneau, where she has two fledging sons and works seasonally in the editing department of the Alaska State Legislature.
Sara Guinn
Sara Ayaniuq Guinn is Yup'ik from Bethel, Alaska. She is an English teacher at Bethel Regional High School, where she has worked since 2019. She has a BA in writing from Portland State University and an MA in teaching from the University of Alaska Southeast. She enjoys spending time with family, taking bike rides with her dog Ziggy, beading earrings, and journaling. Sara supports the mission of 49 Writers, because she knows how difficult it can be to find a community able and willing to nurture and amplify young writers' voices. She wants to empower young writers to understand the strength and necessity of their words and feel celebrated in expressing themselves.
Mandy Ramsey
Mandy Ramsey is an artist, mother, photographer, and yoga teacher who loves to create and write. She self-published her first book Grow Where You're Planted in 2019. She has been previously published in Cirque, Alaskan Women Speak, Tidal Echoes, Poets Choice, and Elephant Journal. She holds a M.A in Yoga Studies and Mindfulness Education and has been living off the grid in Haines since 2000 in the timber frame home she built with her husband. She believes that flowers and the natural world can heal, connect, inspire and sprout friendships
Carol Swartz
Carol Swartz became the Director of UAA's Kachemak Bay Campus-KPC in 1986 and recently retired from this role as Campus Director Emerita. One of the programs she developed is the nationally-recognized and community-building Kachemak Bay Writers' Conference. Honors she has received include the Governor's Award for Service to the Humanities and Arts, Alaska Adult Center for the Book's Contributions in Literacy, Homer Woman of Distinction, UAA Meritorious Service, YWCA Alaska Women of Achievement and Alaska Women's Hall of Fame. She lives in Homer.
Barbara Hood
Past President Ex Officio | Anchorage
Barbara Hood moved to Fairbanks with her family at age ten, and has called Alaska home ever since. She received a BS in Biology from the University of Alaska Fairbanks, where she was drawn to writing as a staff reporter for the Polar Star student newspaper. Her interest continued in law school at the University of California Berkeley, where she served on the editorial board of Ecology Law Quarterly, one of the country's oldest environmental law journals. During her legal career, Barbara worked in the public sector for Alaska Legal Services Corporation, the Alaska Attorney General's Office, and the Alaska Court System. In addition, she helped her husband found and manage Great Harvest Bread Co. in Anchorage for over 23 years. Now fully retired, she volunteers for justice and writing organizations and pursues her longtime interests in creative writing, photography, and human rights advocacy. Her essays, poetry, fiction and commentary have appeared in the Anchorage Press, Anchorage Daily News, and CIRQUE.
Alison Miller
Executive Director | Palmer
Alison Miller has an MFA from the University of Alaska Fairbanks and writes both fiction and nonfiction. Although she was born and raised in Texas, she has been chasing her dreams north for the better part of her adult life. She's passionate about literary communities and the creative process, and she hopes to empower others on their writing journey. When not working or writing, she's likely volunteering, cooking vegetarian comfort foods, running, or exploring Alaska. She lives in Palmer, Alaska, with her partner and is currently working on her first novel.
Kristen Ritter
Communications Director | Anchorage
Kristen Ritter is a writer and playwright whose work has been supported by the Alaska State Council on the Arts, the Kennedy Center, the U.S. Department of State Innovation Station, and Theater Alaska. She is a Fulbright Fellow and Alaska Literary Award recipient. She supports 49 Writers because she wants to provide resources and opportunities to artists across the state!
Past Board and Staff Members
Ron Andersen
Carla Beam
Karen Benning
Linda Caird (formerly Ketchum)*
Kirsten Dixon
Morgan Grey*
Erin Coughlin Hollowell*
Gabriel Olmos
Amy O'Neill Houck
Eric Larson
Matt Komatsu
Jeremy Pataky*
Joan Pardes
Shauna Potocky
Don Rearden
Carol Richards
Andromeda Romano-Lax*
Deb Vanasse*
Katrina Woolford
*Former Executive Director